Take a Walk … See the Trees
Learn About the Trees in Your Neighborhood
Take the Ballard Tree Walk and see 23 examples of awesome trees in our neighborhood. You can do it yourself by downloading the free Tree Walk app here. with this map.
Here's a snapshot of one of the trees you will see on the walk: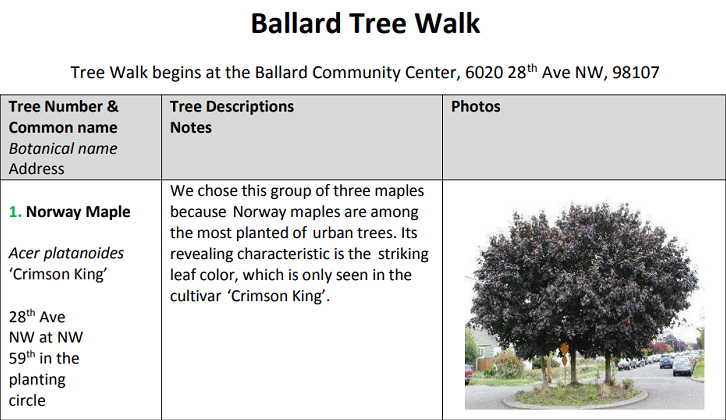 Trees for Seattle, a program of the City of Seattle, is dedicated to growing and maintaining healthy, awe-inspiring trees in Seattle. Learn more at the City of Seattle Website.