Our organization and its many projects run largely on passion, creativity, and volunteer commitment, with financial support from individuals like you, business sponsors and grant funding.
YOU can now make a donation of any size through our online portal. If you prefer to contribute a small amount or donate anonymously, this is the option for you! We welcome your donations and appreciate your support – no amount too large or small!
**If viewing this form on mobile please turn your device horizontally for best results**

Powered by Wild Apricot Membership Software
If the form above is not visible, please visit our DONORS PAGE to make your donation online.
We appreciate your tax-deductible contribution!
~~~~~~~~~~~~~~~~~~~
If you would like to donate by check, please mail your check to:

Sustainable Ballard
2442 NW Market St. PMB 286
Seattle, WA 98107
Additional Ways to Support Sustainable Ballard:
~~~~~~~~~~~~~~~~~~~~~~
Fred Meyer Community Rewards
Are you a Fred Meyer shopper?  Do you have a Rewards Card with them?  If so, you can support Sustainable Ballard with your regular shopping!
Fred Meyer donates $2.6 million each year to local schools, community organizations and nonprofits.  All you have to do is link your Rewards card and scan it every time you shop at Fred Meyer.  If you don't have a Rewards Card, you can sign up for one at the Customer Service Desk of any Fred Meyer store.
Follow this link, fill out the info, and voila! whenever you purchase tomatoes, a pair of shoes, a garden hose or a gallon of milk at Fred Meyer, you'll support Sustainable Ballard!  To find us on the form, enter our name — Sustainable Ballard — or our rewards identifier — # 91839.  Thank you!
~~~~~~~~~~~~~~~~~~~~~~~~
Make Sustainable Ballard, Sustainable, With Your Planned Giving Strategies
"It's important to Sustainable Ballard's long-term viability that we receive the generous support of our community and members through cash gifts, appreciated assets, and bequests, large and small", says board member Eric Smith. He went on, "these special giving options give our most dedicated members an effective way to support Sustainable Ballard's programs that transform our community in tangible ways, making a better tomorrow for all."
If you would like to make a tax-deductible cash gift or donation of appreciated assets Sustainable Ballard, a 501(c)3 non-profit, can accept your gifts directly. Please directly contact a board member for details.
Providing for Sustainable Ballard in your estate plans can be as simple as adding a codicil to your existing will. You can make a specific dollar amount or a percentage bequest, a residuary bequest, or a contingent bequest. This ideally requires advance consultation with your financial planner and/or attorney.
Executive Director Jenny Heins adds, "Even a mostly volunteer-run organization such as ours needs help covering its expenses incurred in furthering its mission. Community financial support helps us deliver programs educating the community and promoting renewable energy, water wise gardens, urban organic gardening, and local social justice issues."
If you have already made provisions for Sustainable Ballard in your will or another type of planned gift, please let us know. Unless you wish to remain anonymous, we will recognize your generosity and publish your name occasionally in newsletters, web pages, or festival program guides.
If you are interested in learning more about cash gifts, donating appreciated assets, or future gifts by bequest please contact a board member at info@sustainableballard.org or (206) 701-7000.
Disclaimer: Neither Sustainable Ballard nor its board or staff are qualified to offer financial, legal, or accounting advice. Please consult with your personal advisors in the process of considering these planned giving strategies.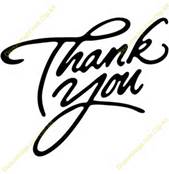 Your contribution helps fund new projects, community outreach and cover monthly costs for meeting space, storage and utilities.