Working Groups Turn Ideas Into Actions.
You're Invited to get Involved Today!
Working Groups are comprised of both Sustainable Ballard Board Members and community members like you. They meet monthly and address a variety of different tasks. Sustainable Ballard currently has three Working Groups:
PEG (Projects & Events Group)
COR (Community Outreach)
GO (Group Operations)
Scroll down to learn more about each group and how you can get involved.
---
PEG (Projects & Events Group)
Board Member Leads: Andrea Faste & Paula Jensen
Responsibilities:
Maintain a volunteer hotlist of project/event needs
Review/approve new projects
Create volunteer online dashboard
Track project metrics
Clean up volunteer database
Contact: Andrea and Paula for more information
---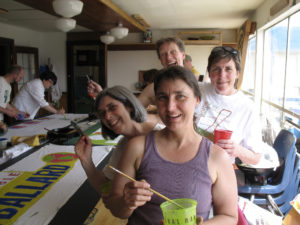 COR (Community Outreach)
Board Member Leads: Stu Frothingham
Responsibilities
Conduct Demographic & Gap Surveys to understand who are our members/audience
Create marketing materials
Set membership goals
Oversee the membership sign up process
Document outreach resources
Recruit members for tabling
Contact: Stu for more information
---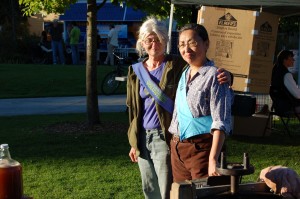 GO Team (Group Operations)
Board Member Leads: Jenny Heins
Responsibilities:
Update strategic plan
Create & maintain the operations manual
Set the budget
Update mission, vision, history & values
Oversee the succession strategy
Contact: Jenny for more information