Gleaning Coordinator & Swimmer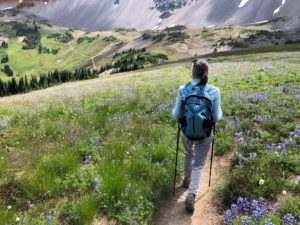 WHY DID YOU JOIN SB?
Being part of a community means participation, and Sustainable Ballard provides that.
HOW LONG HAVE YOU BEEN A MEMBER OF SB? (IN YEARS)
11
WHAT PROJECT(S) ARE YOU CURRENTLY INVOLVED IN?
Ballard Knitters for the Homeless
Ballard Sprouts
Festival
Gleaning Programs
Holiday Barter Fair
Little Free Library
Rainwise
WHAT WAS THE FIRST SB EVENT/PROGRAM YOU ATTENDED?
The Festival.
WHAT DO YOU ENJOY MOST ABOUT BEING A MEMBER OF SB?
Being part of a community that makes a difference.
SHARE A FUN FACT ABOUT YOURSELF
As a child, I swam across Lake Sammamish many times.