Runner Extraordinaire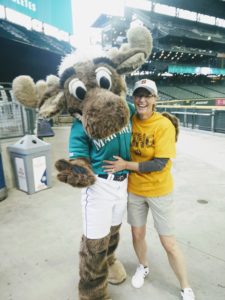 WHY DID YOU JOIN SB?
I was awarded a grant from Sustainable Ballard for starting the  Free Letters Home project.
HOW LONG HAVE YOU BEEN A MEMBER OF SB?
6 years
WHAT WAS THE FIRST SB EVENT/PROGRAM YOU ATTENDED?
A Project Fair at the Ballard Library.
WHAT DO YOU ENJOY MOST ABOUT BEING A MEMBER OF SB?
The diversity of the projects and the passion of the members. They truly represent and reflect our community.
SHARE A FUN FACT ABOUT YOURSELF
I run a 10K once a month.