Little Free Libraries Converted to Sharing Boxes
Library Stewards Find Creative Ways to Help During the Coronavirus COVID-19 Outbreak
During the Coronavirus COVID-19 outbreak, many Little Free Library stewards have converted their little libraries into places to share food, personal care or household items, or entertainment; including some in our Ballard Neighborhood.
One neighbor in Crown Hill converted their library into a peep show.
Another up the hill on 1st Avenue Northwest, a Little Free Library owner is offering puzzles..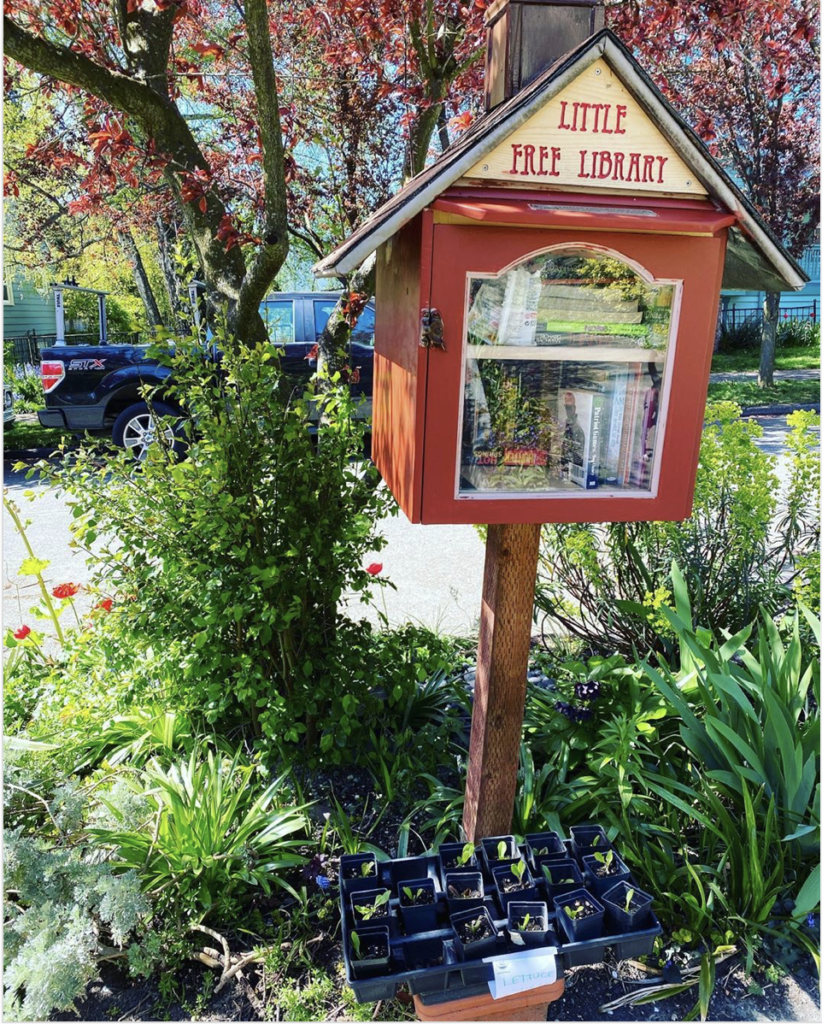 Another owner is offering seedlings. See the Instagram post here. 
In Columbia City, Little Free Pantries are popping up.
The national Little Free Library website is assembling a map of all converted boxes. Sharing boxes do not need to be a registered Little Free Library in order to be on this map. This map is open to anyone offering food, household items, or crafts in a sharing box in their neighborhood.
Little Free Library stewards can add their boxes to the map by filling out this form.  The national website also lists best practices for Little Free Library stewards during the Coronavirus COVID-19 Outbreak.