Bring RainWise to PNA Village members — you can help!
With the recent expansion of the RainWise rebate eligibility area, much of the Phinney neighborhood is now eligible.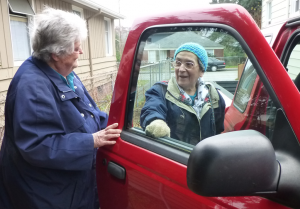 The PNA Village (a virtual village of elders with PNA-assigned volunteers to help them better manage to stay in their homes), is beginning to see more applicants for RainWise.  At least one member has been asked to dig a perc hole by her RainWise contractor.  To help village members with this task, we are seeking a volunteer or two.
Village volunteers are asked to fill out an application, supply two character references and go through a background check, and attend an orientation/training.  For more information about PNA Village, go here.
Interested volunteers, please email Dana, or call 206-477-5536.