Ballard Tool Library celebrates its first anniversary!
Howzit, everyone!
I am very excited to say that this March marked the one year anniversary of the Ballard Tool Library! It has been a total blast and I would like to thank everyone who has signed up with Sustainable Ballard and supported the tool library with their generous donations. As a non-profit, volunteer driven organization, we wouldn't be here without the support of the community. Thanks!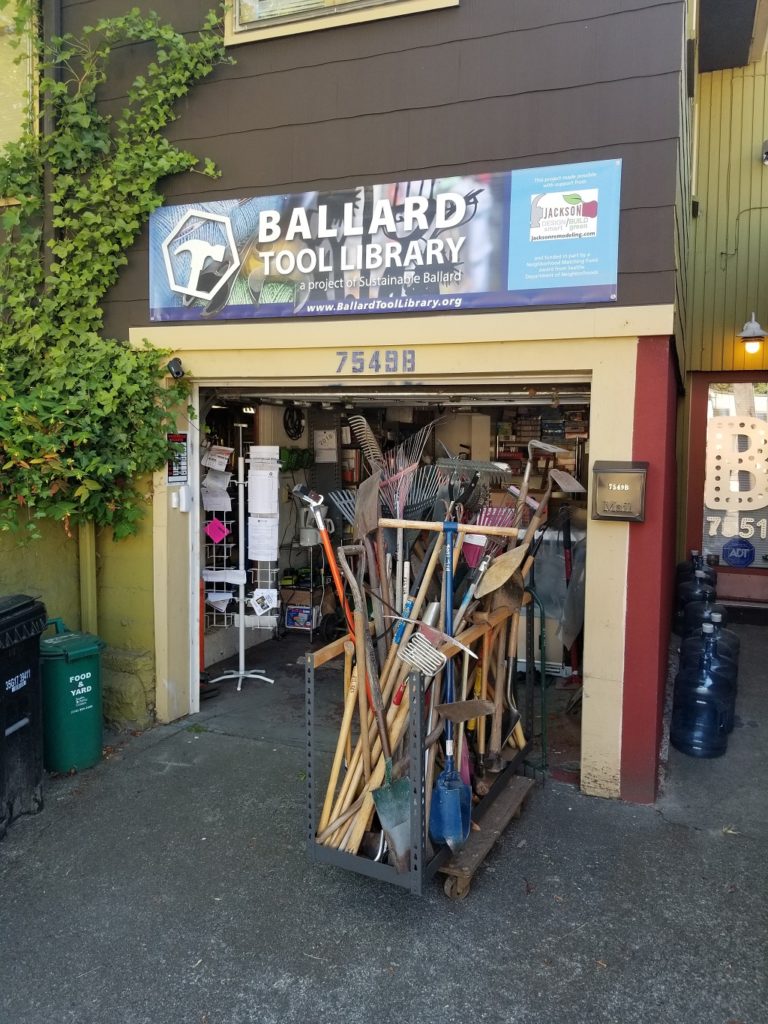 Of course, I also have to give a big mahalo to all of the people who have volunteered with BTL in order to keep the doors open, build stuff, or just hang out. Time has certainly flown by and we've made a lot of progress and improvements over the past year thanks to their hard work. Andrea, Anna, Ben, Brad, Carmen, Gray, Isha, Jenny, Jill, Keith, Liam, Rich, Theo, Tom…you rock!
Things only get better in year two, so if you haven't stopped by BTL yet, now's the time! We are stocked up for Spring and we're always looking for more of our neighbors to volunteer and keep this thing going for many more years to come.

Mahalo Nui Loa, JB

J.B. Harmon, Library Manager
Ballard Tool Library…a project of Sustainable Ballard