Ballard Share and Play now open!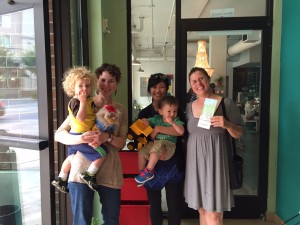 Thank you to Toast and everyone who came and enjoyed the opening of Ballard Share and Play!  Now up and running at five locations throughout Ballard, if you have a baby, toddler or young child, put Share and Play on your rounds.
Ballard Share and Play lets families give or take gently used toys, clothing, books, and kid-friendly gear. Please peruse the items in the bin and take whatever you want. Feel free to bring your own new or used items that another baby, toddler, young kid, or parent might enjoy.