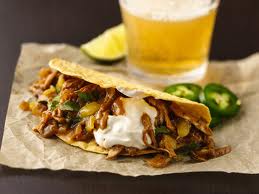 NEW! featuring Local Food and Brews!
The Taste of Ballard is a family dining area where festival-goers can enjoy food from our resident food carts and those over 21 can step into the beer garden to sample something from each of our featured Ballard-area breweries!  The Taste of Ballard is located by the MainStage where we'll be sampling Ballard-based entertainment.
Breweries:
Hale's Ales
Harvest Ale  The Autumn season is always eagerly anticipated by craft brewers — a whole new crop of fresh hops is about to be harvested! Brewed every fall at Hale's since 1988, O'Brien's Harvest Ale is an eagerly anticipated seasonal beer that annualy marks the start of a "brewer's new year". Notes from Hale's Head Brewer Lincoln Zmolek on this year's Harvest Ale: "The addition of rye lends a subtle spice character and rounds out a solid malt profile to an otherwise very hoppy beer."  6.9% ABV  42 IBUs
Populuxe
Peddler
Stoup
Maritime Pacific
Bad Jimmy's
CDA or Cascadian Dark Ale is the best of both worlds bringing coffee and chocolate notes from the porter side and bright hop aroma and bite from the IPA side. Its dark in color and very easy to drink!
NW Peaks
Redoubt Red's aroma and flavor are dominated by the hops. It is a nice blend of fruity and spicy notes (contrasting from the citrus notes of the Eldorado Pale and other NW Pales).  A slight residual sweetness and mouthfeel is present to support the hop character in Redoubt Red.  The result is nice, crisp, easy drinking red with a distinct hop profile.
Food Carts:
Biscuit Box
Warm Biscuit & Sweet Cream Butter — with honey hole wildflower honey, summer sidhu strawberry freezer jam or signature tomato jam.  option: add rollingstone fresh goat cheese 
Ham & Cheese Biscuit — trotters, rosemary, beecher's cheese fondue.
Tarragon Chicken "Pot Pie" Biscuit
Foraged Mushroom & Black Pepper "Gravy" Biscuit
Bao Biscuit — chinese barbecue pork belly, pickled cucumber, green onion
Shortcake — biscuit, ginger marinated farm berries, chantilly cream
I Love My GFF
Fiesta Bowl — Organic, sprouted quinoa layered with Fiesta Sauce (pumpkin seeds/cilantro/lime), organic black beans, spice rubbed organic chicken, fresh cut organic red bell peppers and green onions, topped with avocado, sprinkled with Tillamook cheddar cheese and pumpkin seeds.  Available w/o chicken.
Sunshine Bowl — Organic, sprouted quinoa layered with Sunshine Sauce (almonds/basil/lemon), organic cannellini beans, spice rubbed organic chicken, and topped with fresh cut organic red bell peppers, carrots, broccoli, green onions, sprinkled with feta cheese and pumpkin seeds.  Available w/o chicken.
Coco-nuts! Chocolate Chip Cookie (GF, V) — Almond flour, coconut flour, EV coconut oil, baking soda, Enjoy Life™ chocolate chips, agave nectar, sea salt, and vanilla extract.
Streetzeria
Kale Caesar salad — croutons, Caesar dressing, lemon
Three Cheese Pizza
Zoe's Nitrate Free Pepperoni and Ripe Olive Pizza
Fall Braised Vegetables Pizza
Gluten free crusts available
Patty Pan Grill
Grilled Veggie Quesadilla — A mix of seasonal veggies, many local and organic, folded into a tomato tortilla with melted Tillamook cheddar cheese.
Beef and Pork Tamale with Grilled Veggies — Made with local, grass-fed meat from Crown S Ranch in Winthrop and Olsen Farms in Colville. Served with a side of local, seasonal veggies.
Vegetarian Tamale with Grilled Veggies — Hand-rolled corn tamales stuffed with mild green chiles, Tillamook cheddar cheese, tomatoes and corn, or black beans and guajillo chiles. Served with a side of lightly seasoned veggies.
Tamale of the Month with Grilled Veggies — Rotating specialty tamales featuring local, seasonal ingredients. Varieties include Asparagus and Smoked Salmon, Brisket and Brussels Sprouts, and Squash Blossom and Smoked Gouda.
Solo Tamale — Just the tamale. Try it with our homemade house salsas: mild, tangy tomatillo or smoky ancho.
Just Veggies — A hearty plate of our signature grilled veggies, changing with the seasons.
Pop Up Bike Pops
Full Tilt Paletas (mexican-style fruit popsicles)
cucumber lime / cantaloupe / strawberry-basil
Whidbey Island Ice-Cream Bars (decadent dark chocolate-dipped local ice-cream on a stick)
chocolate mint / white coffee / dark cherry
Vovito Gelato & Sorbetto Pops (unique custom gelato & sorbet to popsicles)
pistachio / caramel sea salt / lemon sorbetto
Cupcake Royale Ice-Cream Sandwiches (classic ice-cream sandwiched between 2 perfect cookies)
bananza ice-cream & salted chocolate chip cookies
triple vanilla bean ice-cream & candied ginger cookies