Welcome New Board Members!
We are thrilled to welcome five new members to our Board of Directors!
Gladys Lineng comes to us all the way from Jakarta, Indonesia.   Gladys graduated with a double major in English Literature and Modern Communication, then taught The Art Of Business Communication at Jimei University in Xiamen, China. She then moved to Seattle with two pieces of luggage, a tourist visa and no job.  Three and a half years later, she is married and waiting for her green card, which is still in process (wish her luck!). She loves music, meaningful movies and stand up comedy. Also, her love for bagels and coffee are endless and she is extremely happy and excited to see and meet new people especially in the Sustainable Ballard community!
Jake Childs is passionate about finding ways to live sustainably with his natural and human environment. After calling Seattle home for five years and Ballard for two, Jake has joined the Sustainable Ballard Board to work to address sustainability challenges in the local community. Prior to coming to Seattle, Jacob was a nomad of sorts having grown up in Michigan, Missouri, and Georgia and having lived in various parts of the Mountain West. He is a former engineer, consultant, and now a technology strategist. He enjoys putting his skills and experience to good use to help those around him. In his free time, he enjoys the outdoors, walking to the Ballard Locks and Shilshole Bay Marina, reading, and playing music. He is also a proud cat dad.
Jody Grage was part of both the original Sustainable Seattle and Sustainable Ballard organizing teams. She is a retired special education teacher who owns and lives in the oldest house in Ballard which is surrounded by vegetable garden. Jody has been a part of the Green Party at the national, state, and local levels since the 1980s. She is currently the Project Lead for Sustainable Ballard Knitters for those experiencing homelessness. Other interests include Norwegian folk costumes, voluntary simplicity, peacekeeping, vegetable gardening, winter, and community.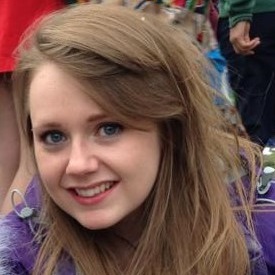 Kate O'Flynn joined Sustainable Ballard in 2018, when she moved to Ballard from Dublin, Ireland. Joining the Sustainable Ballard community has allowed Kate to combine her interests of environmental issues and homelessness. Within Sustainable Ballard, Kate is part of the Free Letters Home team, which helps homeless individuals connect with loved ones by mailing letters, cards or postcards. She enjoys the outdoors, hiking, science and music.
Stu Frothingham has lived in Ballard since the early 90's and
inherited his parents' interest in the environment, conserving energy and resources, recycling, and re-purposing. Stu has a degree in Clean Energy Technology, a Certificate in Sustainable Business Management and a BA in Communications. He's worked in the solar industry as a marketer for a manufacturer and for an installer. He also has a background as a clinician and researcher. Stu installed his own solar PV system and drives an all-electric Nissan LEAF as part of his effort to reduce his carbon footprint. Stu is active with local solar organizations, Seattle Parks and spent many seasons coaching youth basketball. He's motivated to help to save the planet for future generations and believes sustainability is something we can all embrace.
These new Board members join existing members Andrea Faste, Eric Smith, Mary Olson and Paula Jenson. Our warmest appreciation goes to outgoing board members, Kaitlin Hillson, Ken Cousins and Jenny Heins. Outgoing President Jenny Heins will take on a new role as Executive Director.