Announcing the Sustainable Ballard UnFestival
We'll Make the Un Fun!
Given the uncertainty of large group gatherings in Seattle for the foreseeable future, we are creating a virtual festival to replace our annual live festival in 2020.
Starting June 2020 and running through Nov 2020, the virtual festival will feature a variety of online workshops, masterclasses, discussions, movies, games, contests and challenges via Zoom/Facebook/Instagram live/Twitter. We will introduce a theme for each month and work with our sponsors, project leads and this community to develop rich and engaging programming that highlights the sustainability issues we all care about.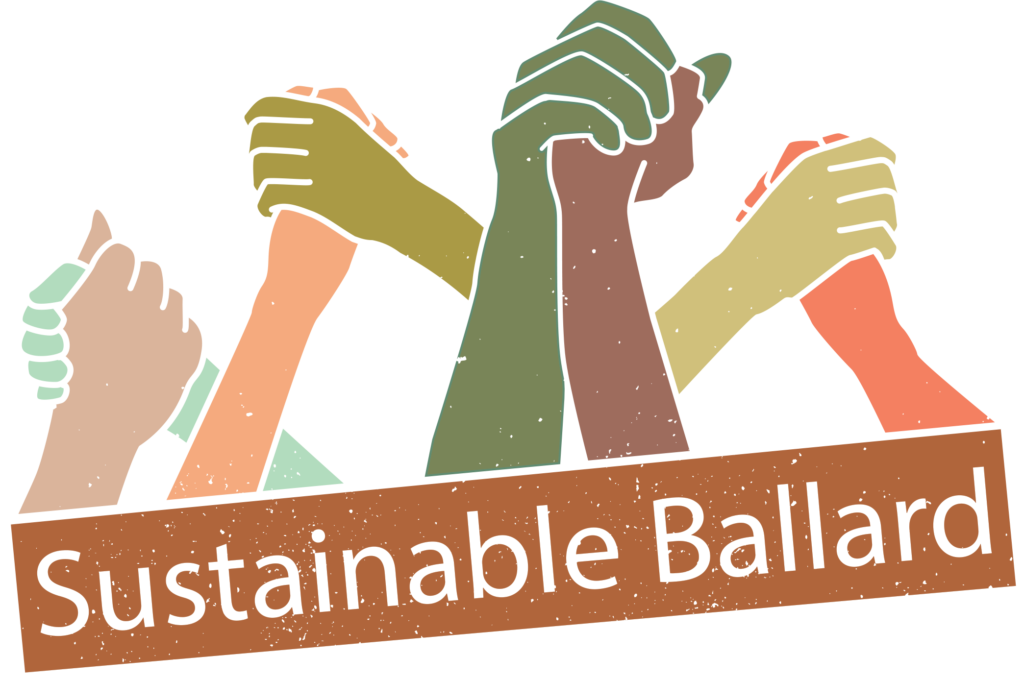 The theme for JUNE is ACTIVISM. Why is activism so important to sustainability? Because poverty, injustice, the environment, health, war, culture, education, politics… they are all intertwined. We don't change one part of the system without changing them all. And in June, our black brothers and sisters are leading us into a new era, and it's time we all join together – in a big way. In every way we possibly can.
So, in June, we kick off the UnFestival with Friday protests, Meaningful Movies about speaking out on social justice, and a collection of resources to get more connected. Join us for a workshop on backyard cottages where we discuss housing and resiliency. And more to come!
Some of our activities will be free thanks to business sponsorships or the efforts of community members. Some will be offered for a suggested donation to cover costs and help us cover our annual expenses.
We are offering a season pass for those who can afford it ($100 members, $150 general public) that covers your donation for all UnFestival activities. There will be many! Every month will include a movie, multiple learning opportunities, and a game, contest or challenge with prizes! All educational events will be recorded and available for viewing at any time on a private YouTube channel for Season Pass holders.
Donations and sponsorship from our annual Sustainable Ballard live Festival make up about 40% of our net annual income. With the help of Sustainable Ballard Board Members, Project Leads, community members and local business sponsors we hope to raise $15,0000 in 2020 through the UnFestival. Will you support us?
Click here to get your Season Pass.
Email sponsor@sustainableballard.org if you'd like to get your business involved.