@ the FESTIVAL! – Skate Like a Girl
Skate Like a Girl will be running Skate Clinics for FREE during the festival, as well as providing boards and protective gear.  All ages and all abilities encouraged!   Be sure to register early — each clinic is limited to ten participants.
Schedule:
11:00 Clinic sign up open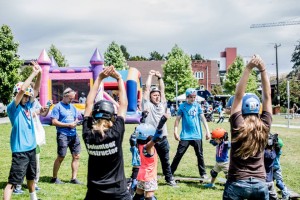 12:00 Skate Clinic #1
1:00 Skate Clinic #2
2:00 Skate Clinic #3
3:00 Skate Demonstration
The mission of Skate Like a Girl is to create an inclusive community by promoting confidence, leadership, and social justice through the sport of skateboarding.
We provide skateboarding programming across the Greater Seattle area, including camps, FREE weekend classes for kids, and girls only Ladies Nights.
See you @ the FESTIVAL!