Every year we invite the Ballard community to help create the unique and joyful Sustainable Ballard Festival. Your support helps us to cover costs of this free public event and to provide quality education to the community throughout the year. Your sponsorship also offers you a low cost/high value publicity opportunity.
Each year we create a highly active and interactive, playful and engaging event for 5000+ people. We love when our sponsors get in on the action! Create your own fun and interactive exhibit and save 20% on your sponsorship fee. You'll attract more visitors and save money!
Sponsoring the Sustainable Ballard Festival does not just create good karma though! It also encourages community involvement with your organization, provides an opportunity for fundraising, or generates business for your company. By educating the public about developing sustainable lifestyles and communities, your organization or business is placed in a relevant context. So hey, cash in on this great opportunity!
Please show your support for Sustainable Ballard by becoming an event sponsor. In addition to our sponsorship categories, we also welcome in-kind donations of services and advertising. Sponsors of every level are invited to set up an exhibit space during the day of the festival.
Some of our sponsors contribute funds only, and to these, we are most grateful for your continued support of our organization and our vision of living locally to affect global change. All sponsors receive recognition on our website and in our festival publicity and festival guide.
If you are a socially and environmentally responsible organization or company and would like to sponsor the festival, please use our online APPLICATION to secure your sponsorship or contact sponsor@fest.sustainableballard.org for more information.
2019 Rates & Benefits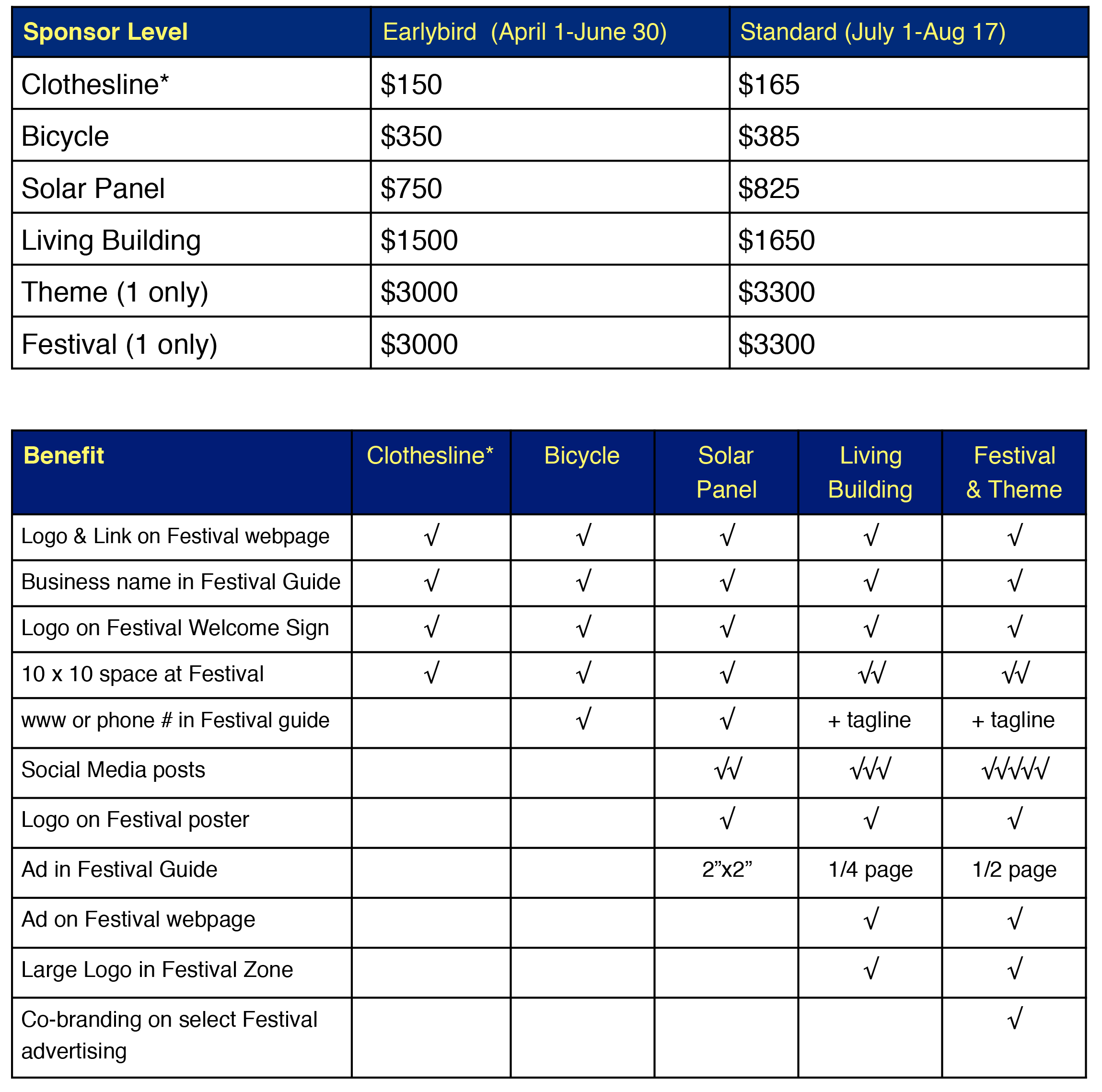 *We have a limited number of sponsorship opportunities available for small, local non-profit organizations for $50 (with no 20% discount).