Seeking Tool Library Manager
The Ballard Tool Library, located at 7549B 15th Ave NW, Seattle WA 98117, is a project of Sustainable Ballard which allows Sustainable Ballard supporting members to rent tools with a low cost donation. The Tool Library first opened its doors on Jan 28, 2018. At the Ballard Tool Library the term "tool" is broadly defined and may include home and garden tools, craft tools, cooking tools, boat repair tools, event equipment and more. Tool rentals are managed using MyTurn software. Sustainable Ballard is currently determining whether to open by appointment or have set open hours in 2022. Tool Library members must sign a liability waiver. Volunteers meet once per month to discuss safety and strategies for improving the Ballard Tool Library offerings. This group is considered the Planning Committee.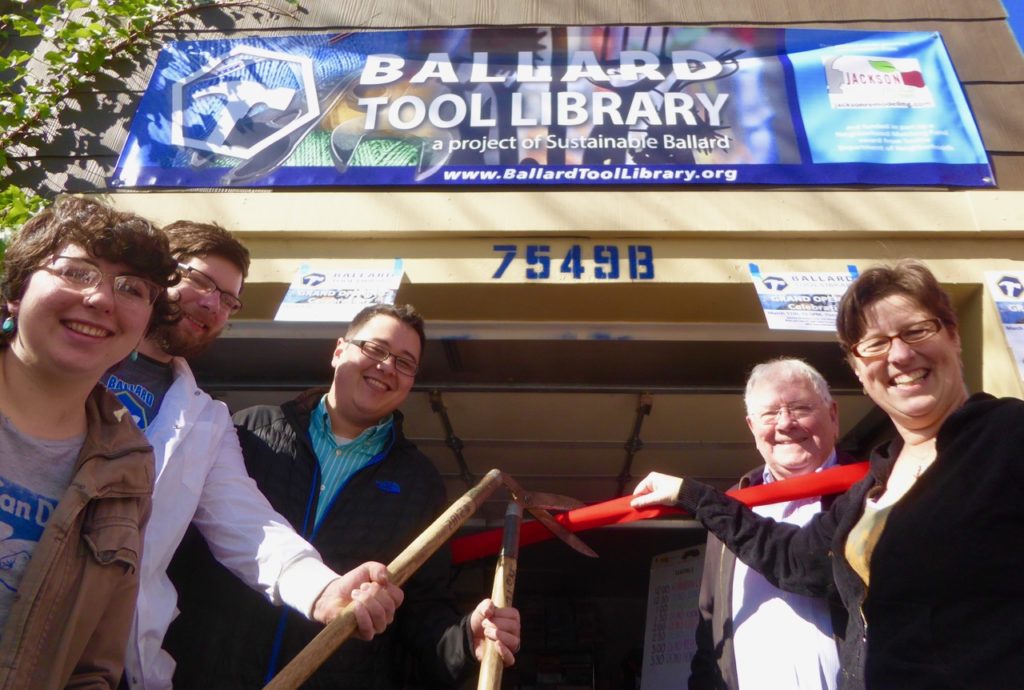 This position is more than just a job. It is a commitment to sustainability and support for the principles of Sustainable Ballard. As the leader of a group of volunteers, as opposed to employees, you will need to respect the differences and abilities of those who have elected to give their time and experience to the project. Your enthusiasm plus willingness to listen and offer support will be a major factor in smooth and successful operations.
Ideally, we are looking for someone with experience with non-profit organizations and a history of volunteering for community organizations. Supervisory experience is a plus but leadership experience is sufficient. Flexibility and customer service orientation is also important. Tool Library members are supporting members of Sustainable Ballard. A good experience at the Tool Library translates to an interest in Sustainable Ballard and all its projects and can lead to more members. It also creates a good sharing economy experience.
Contact Jenny for more information and full job description.