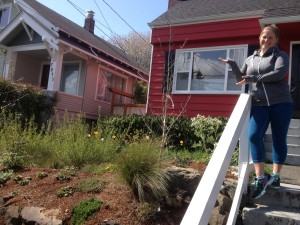 "When we moved into our home about two years ago, we immediately noticed all the rain gardens in the neighborhood.  After receiving a flyer in the mail and reading about the program online, it was a clear choice for us to have one put in.  Aside from doing our part to help manage stormwater runoff, getting RainWise provides us additional benefits including:
The ability to use rainwater collected in the cistern to water the garden helps us save money on our utility bill.
The updated downspout system now collects and moves all roof water into the cistern and rain garden, keeping excess water away from the foundation of the house during heavy rain.  Dry basement!
The new garden was a huge improvement in our front yard landscape.  Putting in the rain garden gave us the excuse and opportunity to remove the dying, brown juniper bush previously dominating our rockery, and the new garden looks great!
Our contractor was HomeGrown Organics, specializing in edible landscaping. They were easy to work with, and helped explain all our options within the budget for our city refund. We ended up deciding on a combination of a 200-gallon cistern and a rain garden in the front yard keeping in mind the benefits of both as well the impact the cistern had on reducing the size of the front-yard rain garden.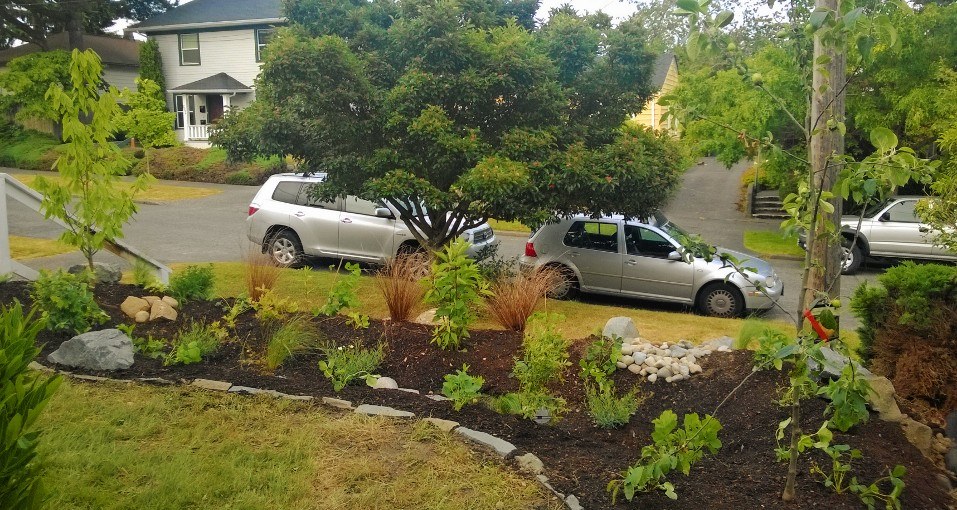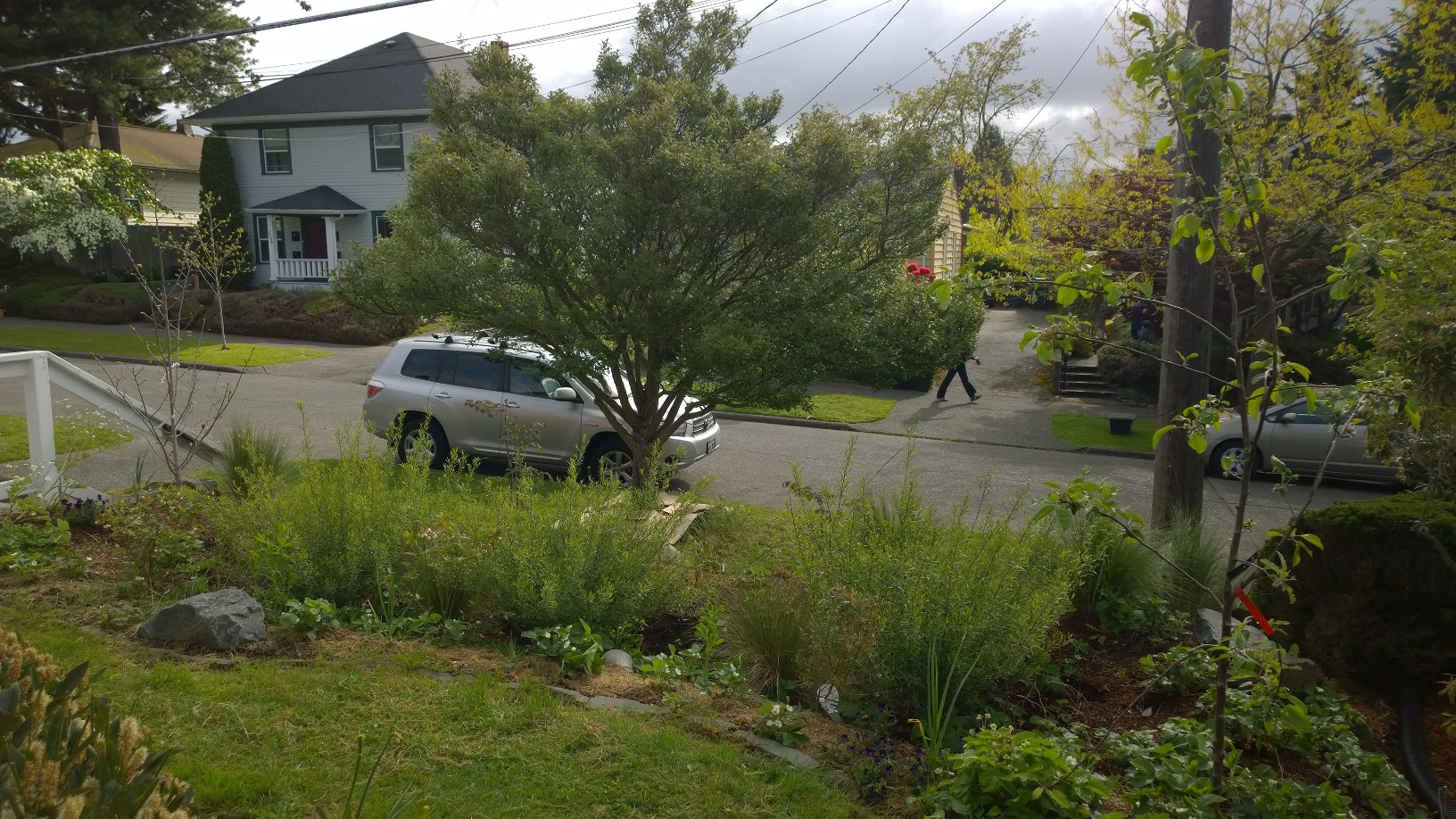 The contractor installed a beautiful, mostly edible rain garden, with an apple tree, a pawpaw (native "banana-mango" fruit) tree, several blueberry bushes, and strawberries.  The contractor also did a wonderful job ensuring that the garden looked lush and full at install, which was another priority for us.  We didn't pay any money out of pocket for the rain garden, aside from the refundable deposit and the additional work we opted to do removing the juniper bush.
It's one year later and we love our rain garden. The fruit trees are growing, the strawberry bushes are starting to fill in, and it is really fun to see the garden in action during a heavy rain!"
Rain Garden and one 205-gallon Cistern
Design and Installation by Homegrown Organics
956 sf Roof Runoff captured
$3,346 Rebate
100% of total project cost including cistern