NW Green Home Tour – Stop by the Sustainable Ballard Site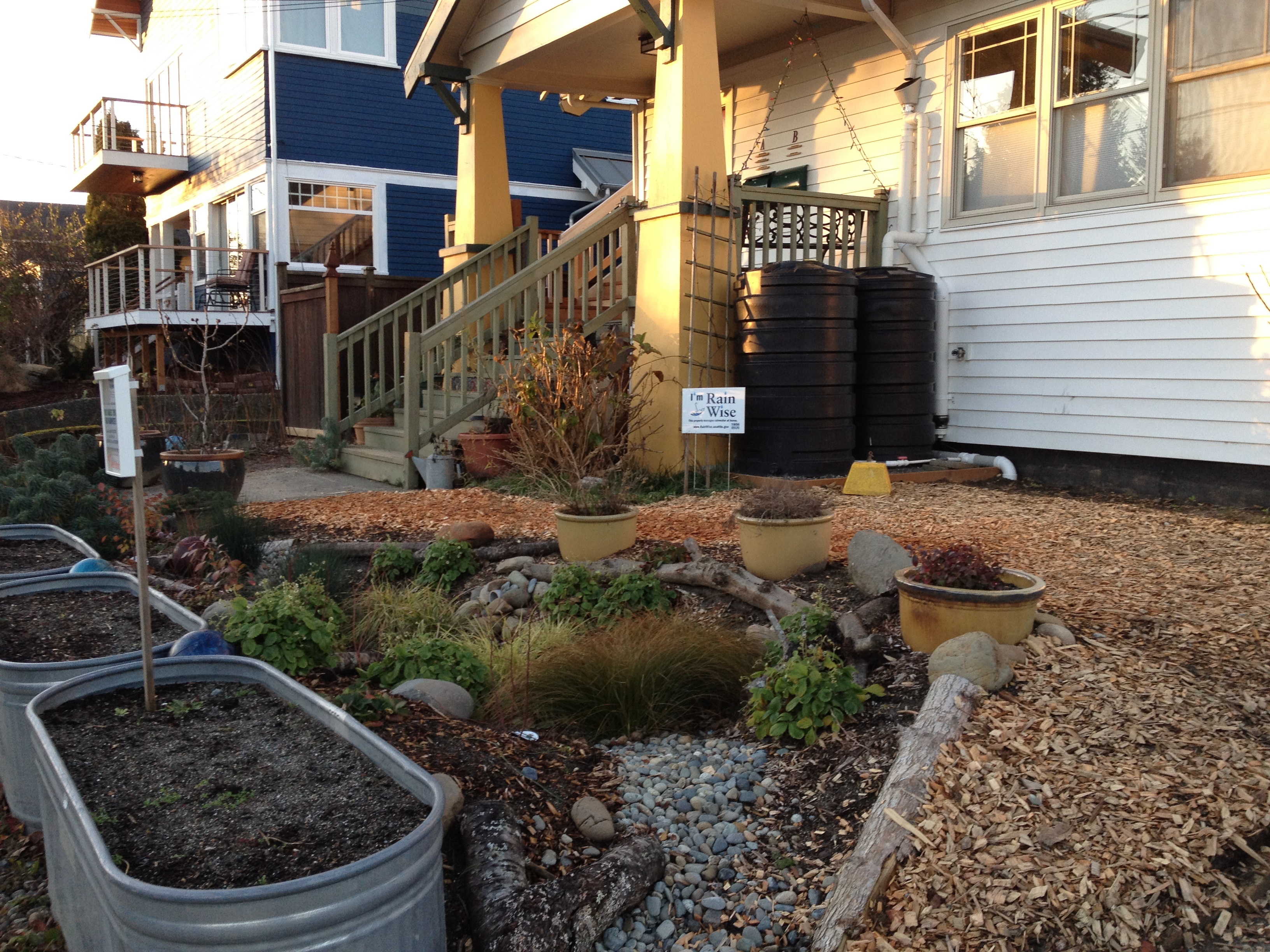 The Northwest Green Home Tour is happening Saturday, April 26, from 11:00 a.m. – 5:00 p.m.
This FREE annual event, co-produced by the Northwest EcoBuilding Guild and Built Green, showcases local, sustainable and green new homes, remodels and energy retrofits in the greater Seattle area.  There are about 8 sites in the Ballard area.
Stop by Site N9 for info on RainWise Rebates and a map of other RainWise sites in the area.
At this stop you'll see a RainWise installation complete with a raingarden and five cisterns, learn about the program, and find out about your eligibility. (RainWise will be available to most Seattle property owners by 2018.)
Tours of the RainWise installation will be available throughout the day. Come by and get all your questions answered about the RainWise program, and learn how the rebates work. You can also pick up a map to other RainWise installations around NW Seattle that are open for viewing on tour day. You'll be able to check out installations by many different RainWise contractors, see creative solutions to various site challenges, and get inspired with ideas for your own RainWise installation.
Visit nwgreenhometour.org for details on the NW Green Home Tour and a map of Seattle area green building sites on the tour.