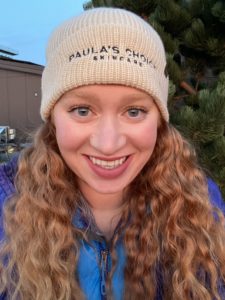 WHY DID YOU JOIN SB?
I joined Sustainable Ballard because being an active and engaged member of the community is important to me and I resonated strongly with SB's vision!
HOW LONG HAVE YOU BEEN A MEMBER OF SB?
1 year
WHAT PROJECT(S) ARE YOU CURRENTLY INVOLVED IN?
Meals with Neighbors (Lead)
Gleaning Programs
WHAT WAS THE FIRST SB EVENT/PROGRAM YOU ATTENDED?
I was first introduced to Sustainable Ballard through the Gleaning Project.
WHAT DO YOU ENJOY MOST ABOUT BEING A MEMBER OF SB?
I love meeting and engaging with new people while giving back to the Ballard community!
SHARE A FUN FACT ABOUT YOURSELF
I am originally from Atlantic Canada and grew up speaking both French and English at home.