Last Chance to Get your Earth Day Spring Beer Hop Tickets!
It's going to be a fun afternoon in Ballard Saturday April 22nd! Join us for our very first Spring Beer Hop from 2-6p. $20 public/$15 supporting members. Advance tickets only! Buy Tickets Now You don't want to miss this opportunity to walk, run, bike, or hop around the Ballard Brewing District with us. Enjoy a taster at each of the following local breweries: Stoup, Bickersons, Bad Jimmy's, Rueben's and Obec.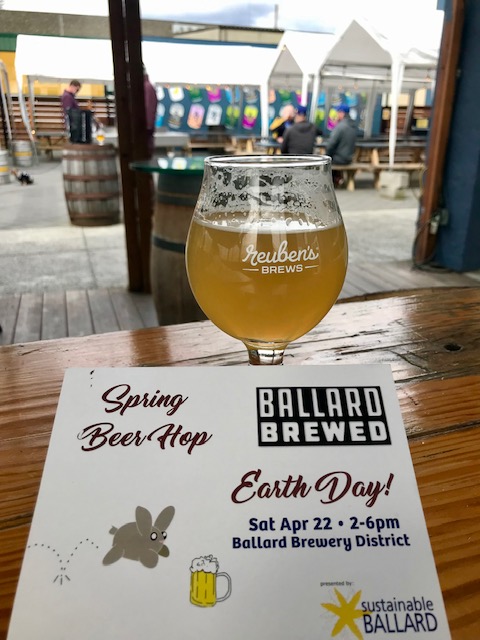 We'll have project leads and volunteers at each brewery to share all the interesting things Sustainable Ballard has coming up this Spring, Summer and beyond. In addition to tasty beers there are a few prize baskets with some awesome prizes from our lovely sponsors: Scared Rain Healing Center, Stamp Act Coffee and New Roots Organics. So get together a few friends and come join us to celebrate Earth Day!