Knitting for Nickelsville-Ballard
Sustainable Ballard Knitters for the Homeless continue to meet every 2nd Friday.  Recently, the group has made two deliveries to our new neighbors at Nickelsville-Ballard!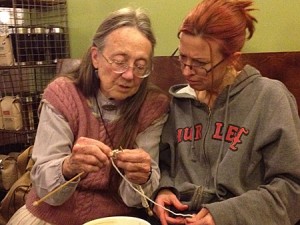 All knitters are welcome, from beginners to the most experienced, working together creating warm things for people experiencing homelessness.  We're already experiencing very cold temps, before winter actually arrives, and the need is great.
Knitted items will be delivered to local shelters and tent encampments, including Nickelsville-Ballard.  Please join us!