Farmers Market Gleaning — volunteer to help feed hungry neighbors
We are looking for more volunteers to join our gleaning crew! The commitment is two to three hours on a Sunday. Volunteers can sign up to participate on a regular monthly schedule or can join us when their schedule allows.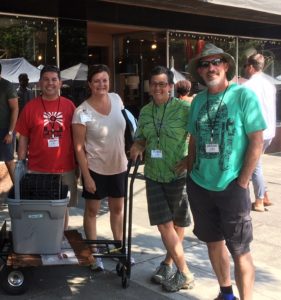 Contact
Katie
if you would like to learn how to get involved.
This is a great project for people who are interested in keeping good produce out of the compost bin and getting it to our Ballard neighbors in need. It involves a 2-1/4 hour commitment about once per month. We love to have high school students participate for their community service hours. We are looking for a few people with a vehicle such as station wagon or pick up for transporting the boxes.
Teams of gleaners rotate so the commitment is no more than once per month, 2:45-5pm, on Sundays. The more volunteer teams we have, the less often each team will be put onto the schedule — many hands make light work!
Interested? Please contact Katie for more information or to sign up.