Join a project team at our Open House – October 26
Did our 10th Annual Festival whet your appetite for more sustainable living, learning and activism?  Stop by our Open House on Sat 10/26 to meet our project leaders and get involved!
Sustainable Ballard is welcoming all members of the Ballard community to another fun and informative Open House at the Ballard Library. These free snack-and-chat sessions give neighbors the chance to say hello and learn about the wide array of Sustainable Ballard
projects and events on the boards.
Coffee and breakfast goodies will be served. Whether you're an active Sustainable Ballard member or a neighbor who just wants to learn about getting involved, don't miss this opportunity to plug into our wonderfully vibrant community of sustainability minded Ballardites.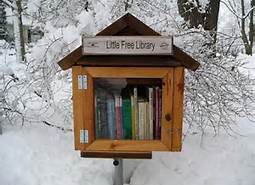 Featured projects include Little Free Libraries, Ballard Tool Library, Ballard Sprouts, Ballard Knitters for the Homeless, Ballard RainWise, Ballard Urban Gardeners, and the Ballard Green Building Talks.   See you there!