Congratulations to Jenny for her Library of Distinction!
Jenny's Little Free Library® has been selected as a Library of Distinction!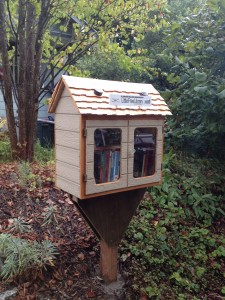 Here's what the Little Free Library folks have to say about it:
"Its unique design and the creativity and enthusiasm you have put into it make it an inspiring example for other Little Free Library Stewards to follow. We are thrilled to have your Library as part of the Little Free Library family and we hope that your Library will bring you and others in your area much joy and exciting new reads for years to come!"
Congratulations to Jenny!
Do you want to join Jenny and others in filling Ballard with Little Free Libraries®?  Project Leader Paula would love to hear from you about your plans!