We're feelin' the love in our community!
We are truly fortunate to have the support of so many businesses, organizations and individuals in our neighborhood … yay, Ballard!
Our Community Giving Partners
Ballard Market – donates funds equal to 1% (pre-tax) of receipts that we turn in.  Thank you to all of the faithful Ballard Market shoppers who save your receipts for us!
Fred Meyer – donates a percentage of the amount purchased through their Community Rewards Program.  Thank you to all of the Fred Meyer shoppers who have linked your card to us!
Amazon – through the Amazon Smile program, donates funds equal to 1/2% of purchases made through the smile.amazon.com site.  Thank you to the Amazon shoppers who have designated us as your charity of choice!
New Seasons Market – currently includes Sustainable Ballard as a Bag It Forward Partner.  Thank you to all of the New Seasons shoppers who have dropped your beans in our jar!
Nordstrom – through their Employee Charitable Match and Volunteer Program, donates $20 for each Nordstrom employee hour spent volunteering for Sustainable Ballard.  Thank you to the Nordstrom employees who volunteer with us!
Reuben's Brews – each year includes us in their Thank You Thursday program, donating a percentage of the pints and growlers purchased on our night.  Thank you to all of the Ballard beer drinkers who join us for that evening each year!
Peddler Brewing – a great supporter, with fundraising nights and hosting our Meaningful Movies screenings.  Thank you to all who join us there!
Our Program Partners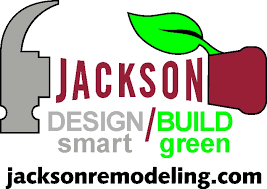 We are grateful to live, work and play in such a generous, involved community!