Come celebrate the holidays with us! – Dec 1
Holiday Party and Barter Fair
December 1st, 4pm to 6pm
Sunset Hill Community Association Clubhouse, 3003 NW 66th St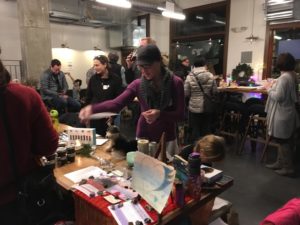 Sustainable Ballard is celebrating the Holidays with our 14th Annual Holiday Party and Barter Fair on Sunday, December 1, at the Sunset Hill Community Association Clubhouse, upper floor.
Come partake of appetizers and drinks, as we ring in the holidays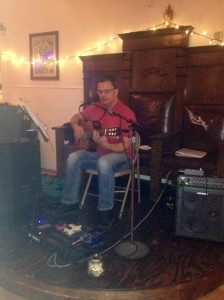 while bartering with and enjoying time with our neighbors. We will be entertained with live music by Michael Good.
Enjoy the event for a suggested donation of $5.
Funds raised at the event will support Sustainable Ballard. We are a local non-profit dedicated to educating, inspiring, and engaging Ballard neighbors to take action to live more sustainably both individually and collectively. Our vision is an inclusive, joyful, sustainable community co-creating a world for this and future generations where eco-systems are healthy and peace is inevitable. This vision includes supporting and sustaining the local character of the businesses in the neighborhood.
The party also features a Holiday Barter Fair – a relaxing and enjoyable alternative to the more commercial holiday gift buying experience. What do you have to offer? For ease of trading, items should be have a $5-10 or $15-20 value. Bigger items or services can be traded for multiples of the lower value items.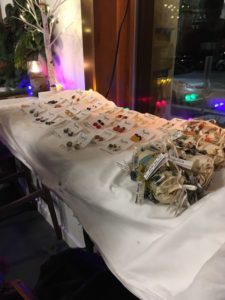 In past years, barter items have included:
hand-crafted scarves, hats and aprons
homemade holiday decorations, swags, candles
home-grown or foraged produce
home-made jams, truffles, dried fruit, granola, sauerkraut, beer and other delectable goodies
services such as yoga classes, sailboat cruises, refrigerator deep clean, massage and more
Thank you to our sponsors and donors!
*Bartering will begin at 4:30 pm. Please arrive early for the best bartering experience.