Ballard Sprouts are, well, sprouting!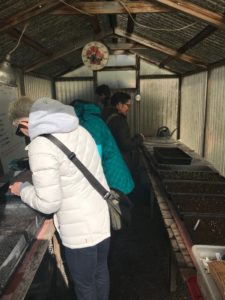 Thanks to Sustainable Ballard and all the amazing people, the Sprouts project has a new crop of volunteers. After the snow cleared in Mid-February we began the 2019 Sprouts project. New volunteer orientations were held and everyone got to work and filled the greenhouse heating mats with trays and trays of seeds.
The seeds have sprouted well in the greenhouse. On March 1st we were able to take some of the seed trays out into the sunshine. Transplanting will begin the second week in March. Plants will be picked up and planted in Seattle P-Patches and Giving Gardens in early April.