Ballard Community Taskforce on Homelessness and Hunger (BCTHH)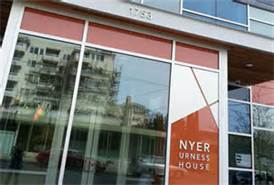 Because we define a 'Sustainable Community' as one where all residents get their basic needs met, Sustainable Ballard joins other Ballard civic organizations, congregations, service providers, advocates and concerned, caring residents, as well as city agencies, in the Ballard Community Taskforce on Homelessness and Hunger (BCTHH), to learn about and seek compassionate and effective responses to the needs of our community's most vulnerable members.
Ways to get involved:
Attend a monthly meeting*
Like the BCTHH's Facebook page for taskforce news and related items of interest.
*BCTHH has suspended regular meetings until further notice due to the limits on gathers imposed by the Covid-19 outbreak. If you have questions or would like more information about BCTHH, feel free to contact Mo Brinck-Lund by email. If you are interested in joining the planning committee's regularly scheduled Zoom meetings, please email Jean Darsie by email.
*  *  *
Mission of the Taskforce: The BCTHH works to end homelessness and hunger in the Ballard community by providing a forum for service providers, community advocates and governmental agencies to share information, capitalize on their collective resources and coordinate efforts. We will work as advocates of change and partners of compassion toward a just and supportive community.