Another successful Sprouts season!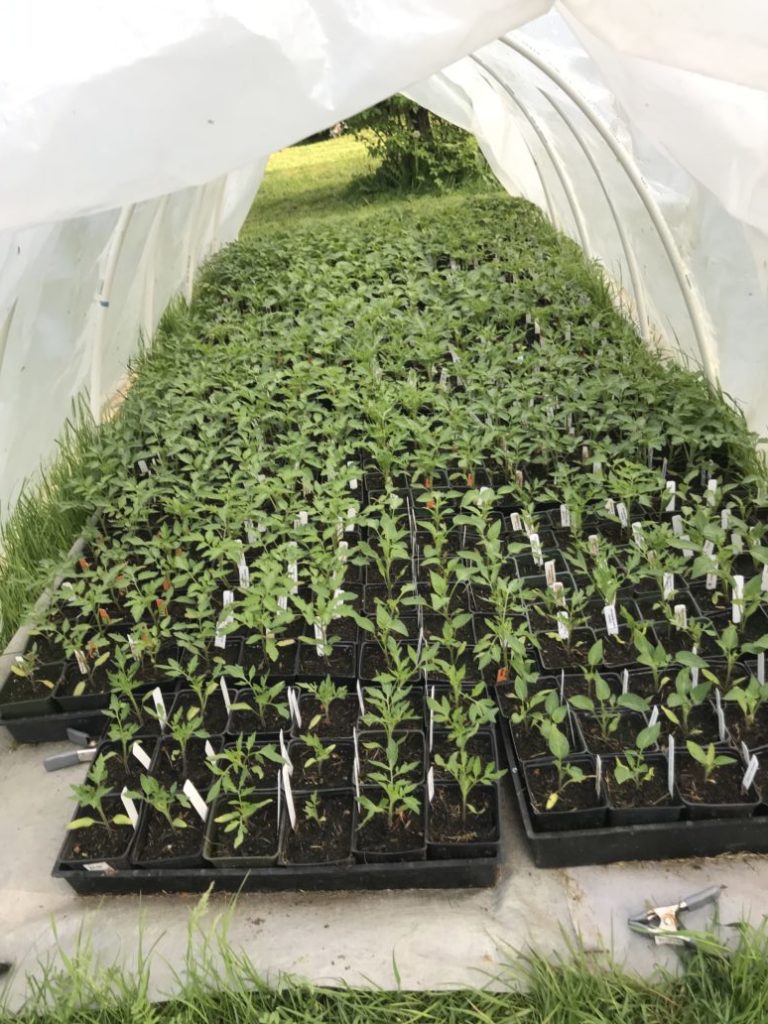 The purpose of the Sprouts project is to take advantage of a greenhouse to start seeds in February and deliver small plants in April and May when the weather gets warm enough to plant outside. These plants are given to Seattle Giving Gardeners (gardeners growing food for Food Banks and other food programs). The Sprouts Project was active in April and May. In early May we distributed another round of greens totaling more than 12,000 plants. In May we 'tended tomatoes'.
Image at left: Tomatoes in hoop house on May 13th.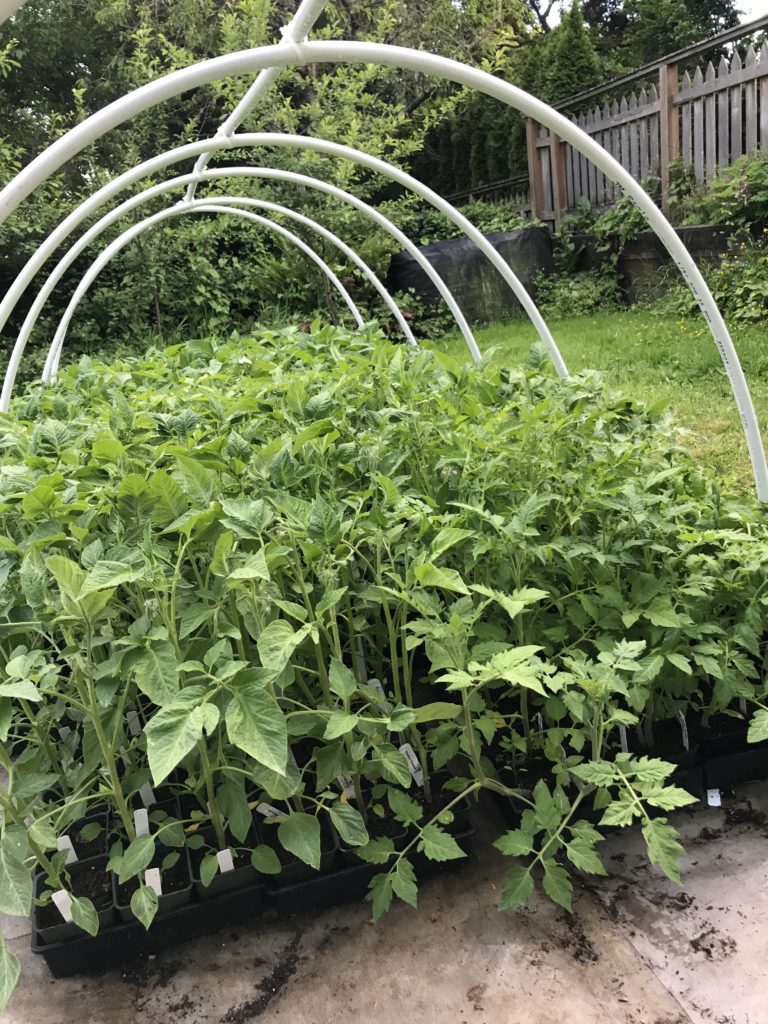 Tomato seeds were planted in flats on the 1st of April. We had a productive day on April 20th when we transplanted all the sprouted tomatoes into 4×4 pots. These pots were then placed in our two hoop houses for the rest of April and all of May. Each day the hoop houses were opened in the morning and closed in the evening. The team of Sprouts volunteers organized themselves to manage these tasks as well as watering and fertilizing. The plants grew well and we did not lose any. On May 31st the Seattle Giving Gardeners came by and picked up the tomato plants and cucumber plants. We distributed over 1000 tomato plants.
Image at right: Tomatoes in hoop house on May 26th.
The Sprouts Project is now complete for 2019.