Mainstage
12:00 pm – Ricky Gene Powell & The Acoustic Laboratory  From Bluegrass to Brazil
songkick, calendar
1:00 pm – Birthday Toast  with Mayor McGinn and other local leaders
2:00 pm – Fremont Drum School  Magical hand drum rhythms of Africa and Her Diaspora with Bill Matthews.  Also:  Lara McIntosh will lead people in dance.  (Wassadance.com)
website
3:00 pm – Soul Razor  Rootsy Rock & Funkin' Folk
website
4:00 pm – Deb Seymour: Urban Folker-ista  Hard Hat Folk w/ Electric Cars To Match
website, youtube, facebook, twitter
5:00 pm – FOUR  classic Americana, blues, jazz, and rock
youtube
Kids Zone
11:00 pm – Face Decorating
12:00 pm – Bubbleman show
1:00 pm – Bubblemaker workshop with Bubbleman
2:00 pm – Parachute Games

3:00 pm – Make a Terrarium

4:00 pm – Fun with Masks

5:00 pm – Make a Spooky Halloween Lantern
ALL DAY
hoola hoop play
sidewalk keyboards
bucket o bubbles
coloring
flower making
sidewalk chalk
origami
make a puzzle
make a pin wheel
bike decorating
Mind and Body @ the Ballard Library
The big front room at the library will feature storytelling, yoga and exercise classes.
1:30 PM
Your Key to Injury Free Workouts
– Exercise Class (All levels Welcome!)
Melissa Topscher – Top Fitness with Moxie Nutrition
Join Certified Personal Trainer Melissa Topscher in this half hour movement class. Learn a few simple, but profound adjustments you can make to your workout to stay injury free this season. Tune into your body's natural abilities. No equipment necessary. All ages and experience levels welcome.
2:15 PM
Mythsinging for Turning Times: Stories for a Change in Season
Jeff Leinaweaver
Join this storytelling master for a selection of Native American stories.
3:00 PM
Stories to Rattle Your Bones, with Ken Hammer
Ken Hammer
Join the fun as Ken recounts hilarious tales of childhood misadventures along with a gruesome encounter with the Northwest's infamous Basket Lady.
3:45 PM
Sustainable Good Life through Yoga (All levels)
Kelley Poston, Shakti Vinyasa Yoga
Journey into a Sustainable Good Life through power vinyasa yoga taught in the Baptiste Style. Baptiste Power Vinyasa is a strong yoga practice that transforms your body and mind from the inside out. Learn to sustain a healthy body for life linking breath with flowing dynamic movement. You will bring vitality to your everyday life through this all-levels class. From eight to eighty-eight, yoga is accessible to everyone.       *Mats will be provided.
Outdoor Classroom
Get up close and personal with these great hands-on workshops.
1:00 pm – Simple Homemade Make-up – Rita Chavez, ballard neighbor
Learn how to make simple make-up with common household food products such as: powder out of cinnamon, coco powder and tapioca flour (add oil for foundation) add oil to mascara from charcoal, water and almond oil. Also, recipes for lipstick, scrubs and cleansing liquids.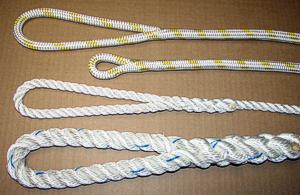 2:00 pm – Splicing 101 – Tim Huse, master rigger
Sailors!  Bring your line and learn how to splice it.  Three strand, doublebraid or high-tech.  Not a sailor?  We'll provide a piece of three-strand  and you'll learn to create a loop in the end of a line and whip the other end.  Take home your finished product.
3:00 pm – Home Energy Tips – Jan Gravemaker, home energy specialist
Jan shows you everything you need to know to wrap your water heater, probably the most cost effective energy conservation measure. Of all conservation measures, there is no other that has the life expectancy, cost and and payback that the water heater wraps have.  Jan will share some other conservation measures as well.
4:00 pm – Whole Foods for Health – Marjorie Miller, Moxie Nutrition
Green Home Tent
located by the skatebowl
These great interactive activities for a greener home are available all day!
Name That Tool!
We've got a selection of tools that you may never have heard of.  Guess right and you could win a prize!
What Watt?
Use the Kill-a-Watt meter to see how much energy your favorite small appliances are sucking up while you sleep!  Spooky!
Green Cleaning Recipes
Pick up recipe cards for all-natural cleaning products made from everyday ingredients and test drive some scrubbing bubbles!
Ballard Tool Library
Let us know what tool you would rent if there were a Tool Library in Ballard.  What would you share?  Sewing/Arts?  Boat tools?  Garden?  Shop?  Sign up to be part of the team!
Eat Local Now!
Where does your food come from?
Seasonal Veggie Bean Bag Toss
Test your knowledge and your throw by guessing when your favorite vegetables and fruits are locally available to eat.
How much Water does it Take?
Do you know that fresh water is becoming a scarce resource?  You'll be surprised how much water it takes to grow food!
150 Mile Diet map
Check out the map and see where all the local farmers you see at the farmers market are coming from.