Sustainable Ballard Cooks – at Nyer Urness House!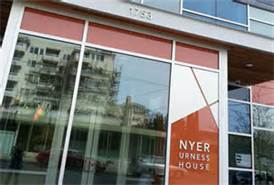 *This project is no longer active*
We're excited to announce the start a great new way to support our community while having fun cooking with our Sustainable Ballard friends and neighbors!  Nyer Urness House, on 56th Street, is home to previously homeless men and women and managed by Compass Housing Alliance.
Once or twice a month we get a small team together who spends a few hours cooking and then serving dinner to NUH's residents, in their beautiful facility.  It is rewarding and fun!