Marketing & Membership Manager and water lover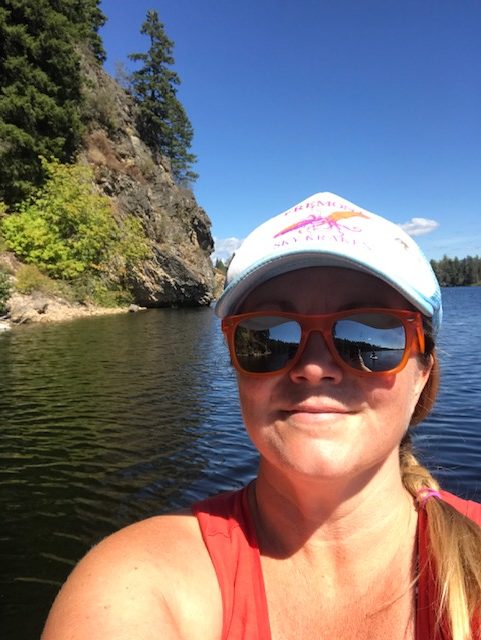 WHY DID YOU JOIN SUSTAINABLE BALLARD?
The pandemic was challenging for all of us in a number of ways. For me it just reaffirmed my desire to work with people, organizations and businesses that really care deeply about our community. So it was an easy decision to join the SB team. It is wonderful being part of an organization that in so many small ways makes a BIG difference!
HOW LONG HAVE YOU BEEN A MEMBER OF SUSTAINABLE BALLARD?
Since August but I have attended SB events for over a decade.
WHAT PROJECT(S) ARE YOU CURRENTLY INVOLVED IN?
It is my pleasure to assist our project leads with almost all of our active projects. I'm also involved in events such as the Sustainability Festival and our Barter Fair.
WHAT WAS THE FIRST SUSTAINABLE BALLARD EVENT/PROGRAM YOU ATTENDED?
Most likely it was one of the many Edible Ballard Garden tours over the past 10+ years. This has always been one of my favorite events as an avid gardener and food grower. It is so inspiring to see what other gardeners/neighbors are doing with their spaces.
WHAT DO YOU ENJOY MOST ABOUT BEING A MEMBER OF SUSTAINABLE BALLARD?
I love connecting people and helping our neighbors explore ways to become involved in their community in a sustainable way. It's important for me to steward caring for our beautiful Pacific Northwest home and educating others on ways in which to have a positive impact on their local environment.
SHARE A FUN FACT ABOUT YOURSELF
I was a sea kayak naturalist guide for many years in Monterey Bay and got to paddle with sea otters almost daily. Seeing a raft of 30+ sea otters demonstrated the power we have as humans to identify our mistakes and change our behavior to live more sustainably with the other flora and fauna on this delicate planet. I've also been fortunate to travel to the Galapagos Islands and swim with marine iguanas, paddle past penguins and snorkel with Galapagos sharks. Once again, this enforced the belief that we can participate in eco-friendly travel and not ruin/negatively impact the places we so love to explore. I love anything on, in or near the water!