Join us at Hattie's Hat for Ballard Social on Mar 18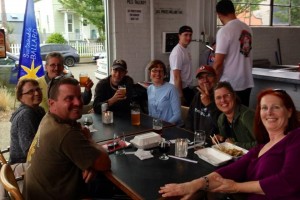 We're tagging onto the popular Ballard Social and meeting up at Hattie's Hat on March 18 from 7 to 9 p.m.  Whether we're meeting you for the first time, or we're old friends, we look forward to seeing you.
WHERE:  Hattie's Hat
located at 5231 Ballard Ave NW in Ballard MAP
WHEN: March 18, 2015 (Wed)
7:00 pm to 9:00 pm
(always the 3rd Wednesday of the month)
NOTE:  We'll be standing up at the bar.