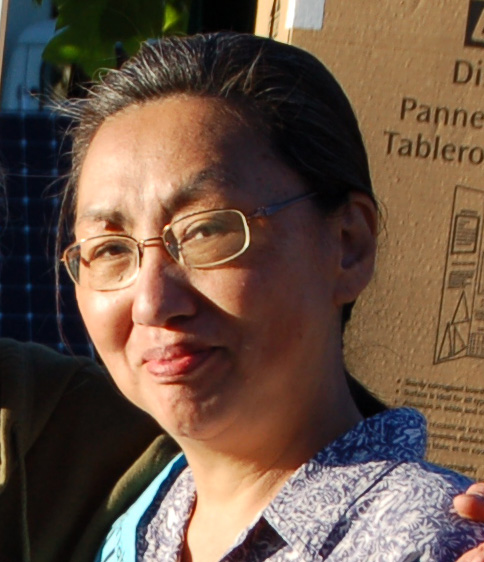 Julia Park was a vibrant member of the Sustainable Ballard Board of Directors from 2015-2018. Her easy smile, sharp insights and welcoming attitude will be sorely missed.
Julia's enthusiasm for Sustainable Ballard started while participating in 350.org's 10/10/10 International Climate Action global work party locally organized in Ballard. She wanted to apply her knowledge and work experiences as a land-use, environmental and cultural resource planner to her volunteer work with Sustainable Ballard to contribute to our neighborhood's well-being. Julia was a strong supporter of Sustainable Ballard's approach to working with the community to grow the green economy, promote community health and fight climate change. She believed direct community involvement is key to making positive changes happen locally to be emulated elsewhere, and that serving on our board was one way to contribute to make the beneficial changes happen in the Ballard community.
Julia was a resident of Ballard for more than thirty years and active in community affairs serving in various citizen organizations including Seattle's citizen review board for the new library construction. She and her electric musical instrument maker husband Eric raised a family here in Ballard and Ballard was near and dear to their hearts.
During her time with Sustainable Ballard, Julia served as a member of the Ballard Smart Growth Partnership's Urban Design and Transportation committee, Ballard Knitters for People Experiencing Homelessness and our Legislative Committee project on climate change. She was a frequent volunteer at our events, including the annual Festival, the Edible Garden Tour, our Solar Fair and numerous Open Houses.
Julia had a passion for improving our community, particularly with an eye toward reducing inequities and improving living standards for all of our neighbors.