Sustainable Ballard Festival 2022 Report
The 2022 Sustainable Ballard Festival was held on a beautiful sunny day – Saturday, September 24th. Approximately 600 folks stopped by and enjoyed enticing sounds from three music acts: 3 Bourbon Sean, Gary Kanter & Greg Deer, and Stucky Jackson; delicious bites from two incredible food trucks: Foody Moody & Blackstar Kababs; and a great variety of activities including apple pressing for cider, bean bag toss & other games, solar powered mini-car and rubber ducky races, make your own bubble wand, touch marine mammal pelts and baleens, make a votive candleholder, a board game & puzzle swap, voter registration and more. The whole festival was broadcast live on KBFG! We got so many great reviews from visitors!
We owe a debt of thanks to Loyal Heights Community Center & Seattle Parks for being such good hosts and partners for the event. We are enormously grateful to all the volunteers who came out before and during the event to keep it running smoothly and make the experience enjoyable for everyone. Finally, we greatly appreciate our sponsors and the exhibitors who came out to be a part of it all. Click on their logos below to learn more about these great local businesses.
Enjoy this batch of photos from the day: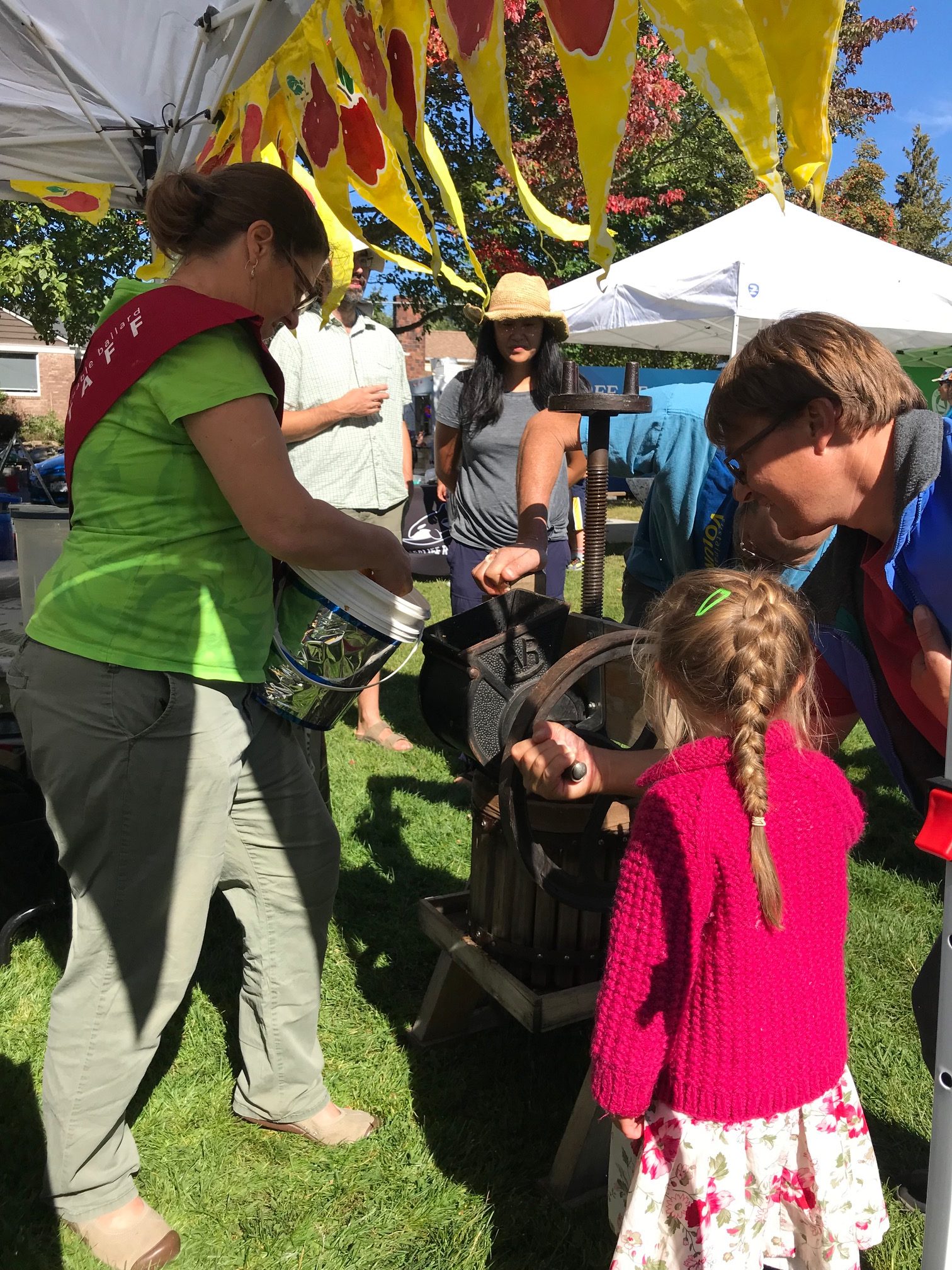 Sponsors: