DEI Taskforce Fieldtrip to Wing Luke Museum
Please join us for this educational experience!
The Sustainable Ballard DEI Taskforce invites you to join us for a tour of the Wing Luke Museum on Sunday, April 26 at 3 PM followed by a meal in the International District. This would be a guided tour of the museum exhibits, followed by a tour of the neighborhood and a dinner at an Asian restaurant. There will be a modest admission and meal cost. We are currently collecting interest in this group excursion and can accommodate up to 15 people who would be interested in joining us.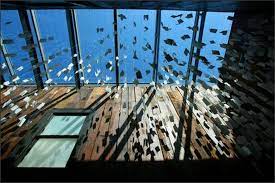 It has been 80 years since the Japanese here in the Northwest were rounded up and sent to camps due to the prejudice and suspicion of our government as we entered WWII.
 
If you would like to join us, please e-mail ANDREA directly at amfaste@comcast.net who will make sure you get price and carpool information.