Edible Garden Tour – June 29th!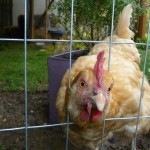 Our 10th Edible Garden Tour
This walking / biking tour provides examples of creative uses of parking strips, containers, raised beds, chicken coops, fruit trees, berries, bees and more! Meet the gardeners and ask questions. Be inspired! Check out your neighbors' gardens. The self-guided tour includes over a dozen gardens to explore within walking distance of Trinity Church Seattle. Your ticket gets you a map of gardens and descriptive guide.
When: Saturday June 29, 2019, 10am – 3pm
Where: Buy your ticket/map at the parking lot west of Trinity Church Seattle, 6512 23rd Ave NW, on the day of the tour
Cost: $10 supports Sustainable Ballard's community projects — kids and paid Sustainable Ballard Members are free! (Membership subscription available at the tour start point!)
Our thanks go out to the community partners whose sponsorship helps to make this year's Edible Garden Tour possible: