2020 "Un"Festival Sponsorship
Every year Sustainable Ballard invites local environmental organizations and green businesses to help create the unique and joyful Sustainable Ballard Festival. We depend on your support to help us to cover costs of the event and to provide quality education to the community throughout the year.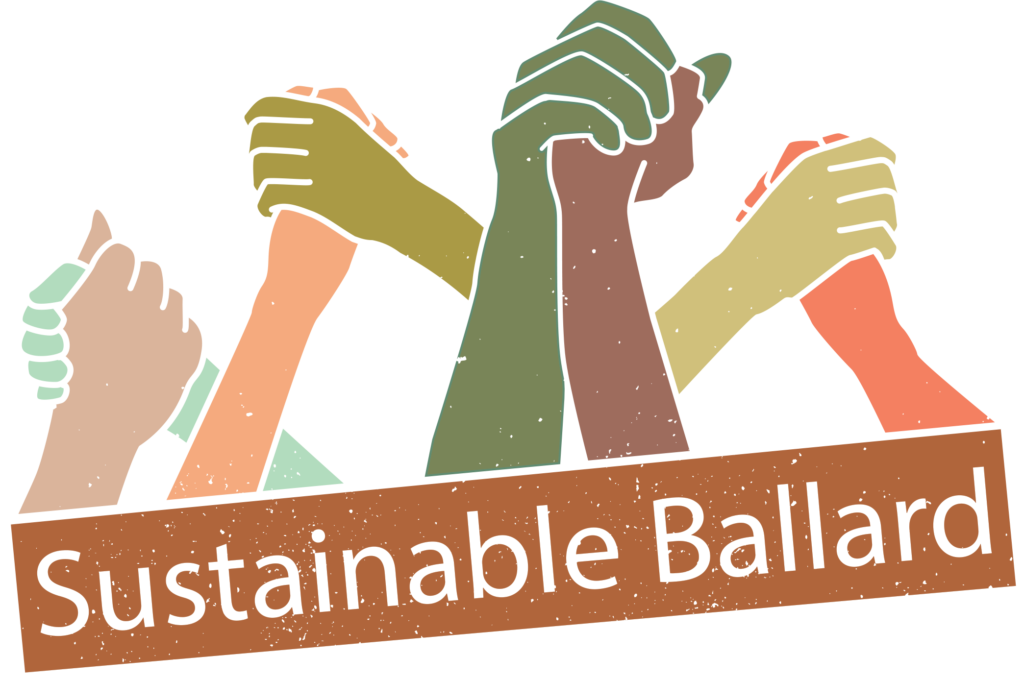 Through the years, together we've created a highly active and interactive, playful and engaging live event for 5000+ people. Although this year is substantially different with a series of events (primarily virtual), we have gotten creative with an "Un" Festival and expect to. have a very good turnout of visitors over a series of months and a wide variety of events.
We'd love for you to join in by becoming a sponsor, even working with us (if that fits your schedule) to create your own fun and interactive class, workshop or activity as part of an overall exciting 2020 event.
If you want to show your customers that you care about sustainability and the community resources that make it easier to weather hard times, this is a great way to do it. Sponsoring the Sustainable Ballard UnFestival doesn't just create good karma though! It also encourages community involvement with your business, provides an opportunity to educate the public about the sustainability issues important to your success, and places your organization or business in a relevant context.
We are most grateful for your support of our organization and our vision of living locally to affect global change. Sponsors at every level are invited to create an online event to include in our schedule and/or to donate prizes for our contests and challenges. All sponsors receive brand recognition on our website, in our festival publicity and social media, and in some way associated with our schedule of events.
Contact sponsor@sustainableballard.org for more info.
Sponsorship Levels and Benefits