First started in 2012, this spring is the sixth year of this project, growing and feeding our community! Volunteer gardeners plant vegetable seeds, transplant the sprouts and provide the Seattle Giving Gardens with vegetable starts.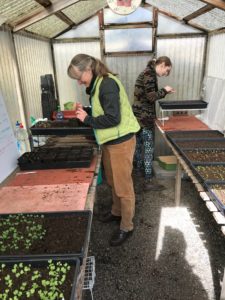 Seattle Giving Gardens are dedicated plots in the P-Patch gardens where food is grown and donated to food banks, meal programs and shelters. Last year Ballard Sprouts distributed over 10,000 sprouts to the P-Patches, resulting in thousands of pounds of produce being harvested and donated.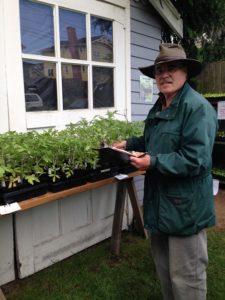 Sprouts volunteers contribute an hour of their time each week from February to May to plant seeds, transplant, fertilize and harden off the plants.  Volunteers can work together or work alone at a small Ballard Greenhouse.  It is peaceful, quiet, a wonderful place to dream of spring and watch seeds come to life.
Interested? Our volunteers positions are now full for 2018, but if you wish to get on the waiting list for 2019, please contact Paula for more information.