Our 12th Annual Sustainable Ballard Festival
Sept. 19, 2015
11am-5pm
Ballard Commons
Park

Family-friendly, FREE, and full of surprises, the Sustainable Ballard Festival will be celebrating
its 12th year! Come join our GARDEN PARTY! Make a mad hat and sample Ballard's tasty teas & sweets in the Taste of Ballard Tea Garden.  Built Green is our BIG sponsor this year so expect some great new ideas to reduce your carbon footprint around the home.
Many of your favorites will be back, plus more new activities, workshops, and hands-on games than ever before. Win prizes, catch live music on the solar-powered main stage, enter to win an electric bike, learn lots of new ways to upcycle, help us make fresh cider and meet farm animals! The Sustainable Ballard Festival is a fantastically fun opportunity to learn together, get inspired, and discover new ways to live more lightly on the earth.
BONUS!!  This year's fest will be your basecamp for a whole day of fun with Seattle Summer Parkways – a 7 mile loop featuring activities at a variety of stops along the way.
Please check out our festival links (on the right of this page) for information on special features to be found at the festival, the Taste of Ballard, volunteering, sponsoring, and the many exhibitors we have lined up.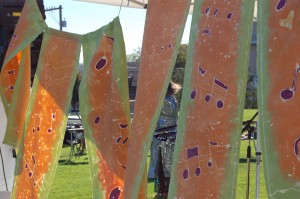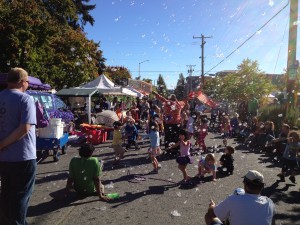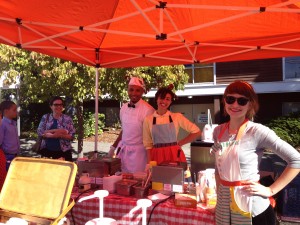 Some fun shots from the 9th Annual Sustainable Ballard Festival!