BEST FEST EVER!
Sept. 29, 2013 11am-6pm
Ballard Commons Park

BREAKING NEWS!  Starting at 11 am, the first 120 attendees to the Chinook Book table will receive a free 2014 Chinook Book compliments of Swanson's Nursery.
Family-friendly, FREE, and full of surprises, the Sustainable Ballard Festival is celebrating its 10th year in a big way! Test ride an electric bike, sample Ballard craft brews and delicious bites, win prizes, catch some live music on our solar-powered mainstage, press fresh cider, win prizes for "Name That Tool!" and even meet goats, chickens, rabbits, and ducks.  At 1:00 pm, join the Mayor at the mainstage in wishing Sustainable Ballard "Happy Birthday!" with a flourish.  The "Best Fest Ever" features some all-time favorite exhibits, plus more new activities, workshops, and hands-on games than ever before. With 75 exhibits, from solar and wind turbine demos to the Citizen Activation Station, the Sustainable Ballard Festival is a fantastically fun opportunity to learn together, get inspired, and discover new ways to live more lightly on the earth.
Please check out our festival links (on the right of this page) for information on volunteering, sponsoring, and festival speakers and schedules as they develop.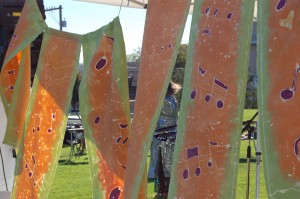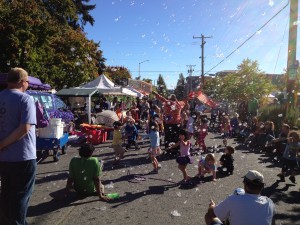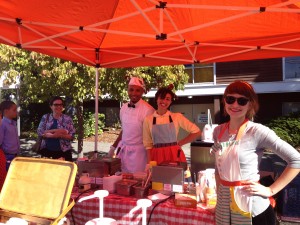 Some fun shots from the 9th Annual Sustainable Ballard Festival!