21 Acres: Seed-sational Gardens and Beds – June 6
Have you ever imagined what wonders could arise by introducing seed production in your farm/garden plan? The possibilities are endless! Here, we will start with the often overlooked beginning of any delectable harvest, the seed!  The focus of this workshop is on building a framework for planning your farm or garden's seed production.  Through lecture, discussion, some hands-on, and media, we will solidify the basics of flower morphology, fertilization and egg production, and include identifying the reproductive mechanisms of vegetable crops, population and isolation methods for crops as well as what criteria should be considered when planning for your field's season and beyond. We'll also review where to source your seed for on farm/garden seed development.
June 6, 10:00 a.m. – 2:00 p.m.
21 Acres: 13701 NE 171st Street, Woodinville
Later this summer we will get into the nitty-gritty of actually utilizing your seeds and delve into a more all-encompassing approach to the lifeline of a seed including seed harvesting methods, processing and storing techniques. If you choose, this knowledge will allow you to begin your own seed stock as well as identify and care for the most appropriate seeds for your harvest. Further, your seed knowledge will be instrumental in building a more comprehensive, sustainable and natural seed community.  Stay tuned for more of everything seeds with Caitlin Moore at 21 Acres!  Attendees are encouraged to bring seeds to share!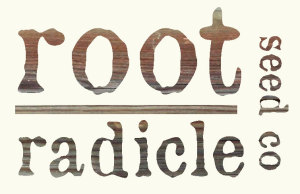 Instructor: Caitlin Moore, known as The Urban Food Warrior, has been teaching seed saving and gardening principles since 2008. Raised on an organic farm in Western Washington, she went on to earn a degree in biology and plant genetics and founded the Olympia Seed Exchange. She is also the Co-Director of the King County Seed Lending Library, and owner of Root and Radicle Seed Co.
Register now for early-bird pricing for both this class and "Spotlight on Seeds: Perspectives from an Urban Food Warrior" held Sat. May 30. Read more here.
Learn more about 21 Acres' cancellation and refund policy.