#sbfestival – Welcome to First Time Sponsors!
Sustainable Ballard depends on local environmental organizations and green businesses in order to stage the festival every year. Some of our sponsors will be present at the festival  with  wonderful educational and interactive exhibits that help visitors learn more about the dedication that these fine organizations have to creating a more sustainable world.  See short descriptions of what you can expect, below.
We have several first-time sponsors this year to whom we give thanks and extend a hearty welcome!
Artist & Craftsman Supply – stop by their booth and try your hand at creating your own paper!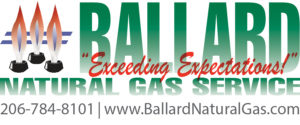 Citizens Climate Lobby, Seattle Chapter – Join in lobbying for a national carbon fee and dividend.

EcoCollective – Come find inspiration and resources for a sustainable lifestyle.
Getaround – Stop by to chat about how their peer-to-peer car sharing works.
Ridwell – Learn about the new way to easily recycle and reuse.
Shoreline Community College – Learn about Shoreline CC's regionally recognized program in Clean Energy Technology.
Sound Transit West Seattle and Ballard Link Extensions – Come be engaged with the project!
SR3, Sealife Response, Rehab and Research – Take a look inside the only marine wildlife ambulance in the Pacific Northwest.