Join us at Portalis for Ballard Social on October 16
It's been a week since the Festival and we miss you already!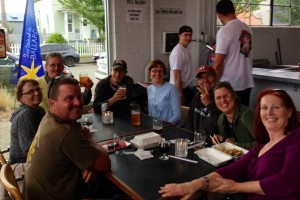 So we're tagging on the popular Ballard Social and meeting up at Portalis on October 16 from 7-9 PM.  Whether we're meeting you for the first time, or we're old friends, we look forward to seeing you.
If you can't make the October event, don't despair…our November social will be held at Ballard Station Public House on November 14 from 7-9 PM.   See you soon!