Free Letters Home™ looking for cards + volunteers
Our Free Letters Home™ program would love to have your unused greeting cards, especially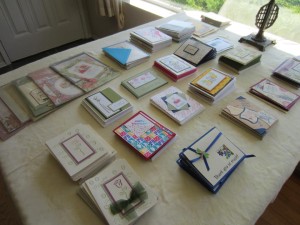 holiday cards, sympathy / condolence cards and get well cards. For some people, the upcoming holidays are a time to reach out to family, and we want to have enough materials on hand for this upcoming season.
We would also be grateful for two or three more regular volunteers for the evening Free Letters Home session at Nyer Urness House. Only once a month, on the second Tuesday, 6pm to 8pm.
To donate or volunteer, contact the Project Lead, Bev Beppler. Thank you!