Saving Ballard Market receipts? Bring them to the Tool Library, or to an upcoming event!
1% from Ballard Market
Your Ballard Market receipts mean income for Sustainable Ballard!  As a charitable organization registered with Ballard Market, Sustainable Ballard receives a donation of 1% of pre-tax subtotals from receipts we send in to them. Please save your receipts, then join us for one of our upcoming events:
Board Game and Puzzle Swap, May 24th, 6:30pm to 7:30pm at the Ballard Public Library.
Or bring them to the Ballard Tool Library, 7549B – 15th Ave NW, during any open hours:
Sundays, Noon to 5pm
Tuesdays, 11am to 1pm
Thursday, 5pm to 8pm
Can't make it to the Tool Library or to an event?  Just drop them in the mail to:
S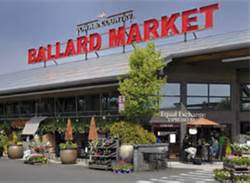 ustainable Ballard
2442 NW Market St. #286
Seattle, WA 98107
This is EASY money, so keep those receipts coming! Ballard Market only. Thanks!